VasiMa offers a wide range of products and services with a high level of organization which we achieve by cooperating with many other companies in Pleven and the country.
We invite construction companies, architects, traders and developers and anyone interested in our products to contact us on +359  8886 645 577  or vasima@abv.bg
We guarantee a rich assortment of products, PR help, technical consultations and trading, transport and high level of communication.
If you don't have an idea for your business, our offer will appeal to you.
Contact us and we will prepare a personalized offer for you: vasima@abv.bg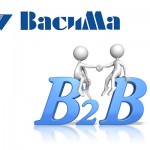 With our support your success is near!